Fête de la Saint Nicolas Fribourg 3 December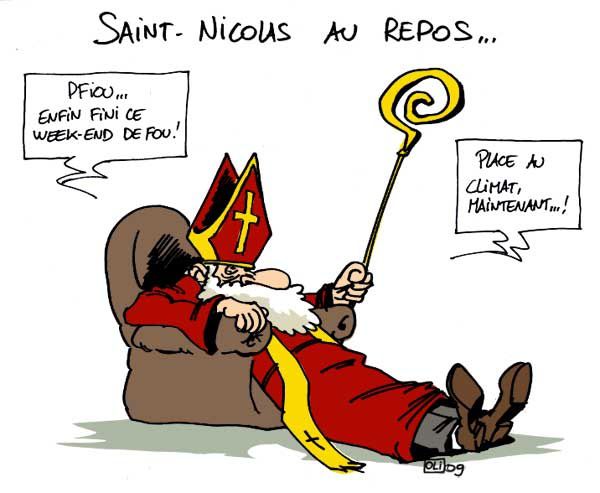 FETE DE LA SAINT NICHOLAS
Don't miss this important Fribourg happening which takes place on the nearest Saturday to December 6th each year, around 5-6pm.
more info: http://www.csmfr.ch/La-Vie-autour-de-l-ecole/St-Nicolas.aspx
Saint Nicholas and company (includes a donkey and various bands) parade noisily down the Rue de Lausanne to the cheers of the crowd and showers of sweets. Saint Nicholas, on the cathedral balcony (without the donkey) then delivers a satirical speech in French and German, drawing on the year's political happenings (or mishappenings!) to the jeers, cheers or laughter of the dense crowd.
The evening is rounded off with a Christmas market where you can warm yourself up with spicey gluwein or other Christmas goodies.
Programme of the day:
from 5.30 am to 8 pm: Market, Place des Ormeaux + Place Notre-Dame
from 10 am: Market, College of St.Michael
St.Nicholas route, discovery route to learn about the legendary St.Nicholas.
- projection of film of St.Nicholas, bio chalet soup (soupe de chalet), donkey rides....
from 10 am to 4.30 pm: Les Rendez-Vous Musicaux de la St-Nicolas, Franciscan Church and Church of the College of St.Michael
5 pm: start of the Procession from the College of St.Michael to the Cathedral